Maintenance and Repairs
Planned Preventive Maintenance or PPM is scheduled maintenance work carried out on your refrigeration equipment. This regular check up allows your systems to carry on running at optimal efficiency. The main objective of this maintenance is to prevent issues from occuring that could be expensive to fix, refrigeration repairs take time and money and can have knock on effects with your products stored. We carry out PPM across London and the surrounding areas.
Refrigeration repairs and maintenance contracts and on-going servicing are available at what is really very little cost and should form part and parcel of any purchasers potential damage limitation exercise.
Preventative refrigeration repairs and regular maintenance checks will help make sure that your equipment stays in good running order and maintain efficiency.
Ice Machine Repairs
Without regular maintenance equipment can loose its original efficiency for each year of operation, Ice machine repairs can be costly, so providing a regular maintenance service is worth while.
The good news is that you can recover most of that lost efficiency through regular maintenance and help reduce any costly work such as ice machine repairs. This means that the cost of an annual tune-up is recovered very quickly in savings on your monthly electric bill and reduced repair costs. Properly serviced equipment will also do a better job of working efficiently therefore keeping its contents at the correct and safe temperature levels.
Our team of service engineers undergo regular training to keep up with all of the latest technologies, they also carry all of the latest diagnostic tools to assist with dealing with any faults or potential problems on all equipment types.
We can unobtrusively, service and maintain all types of refrigeration equipment and carry out all forms of ice machine repairs for all types of environments, arriving on site at allocated times to suit the customer.
Why you should have your Refrigeration equipment system regularly maintained:-
Maintain compliance with the F-gas regulation, this is now UK law.
Peace of mind should any defects happen with your equipment.
Minimise power consumption and lower electricity bills
To ensure the equipment remains hygienic
To ensure you obtain the maximum life expectancy of your product
To prevent costly work such as ice machine repairs
Should you require any further information regarding an annual maintenance contract or regular servicing please do not hesitate to contact our London offices.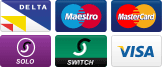 All major credit cards are accepted - Get Quote